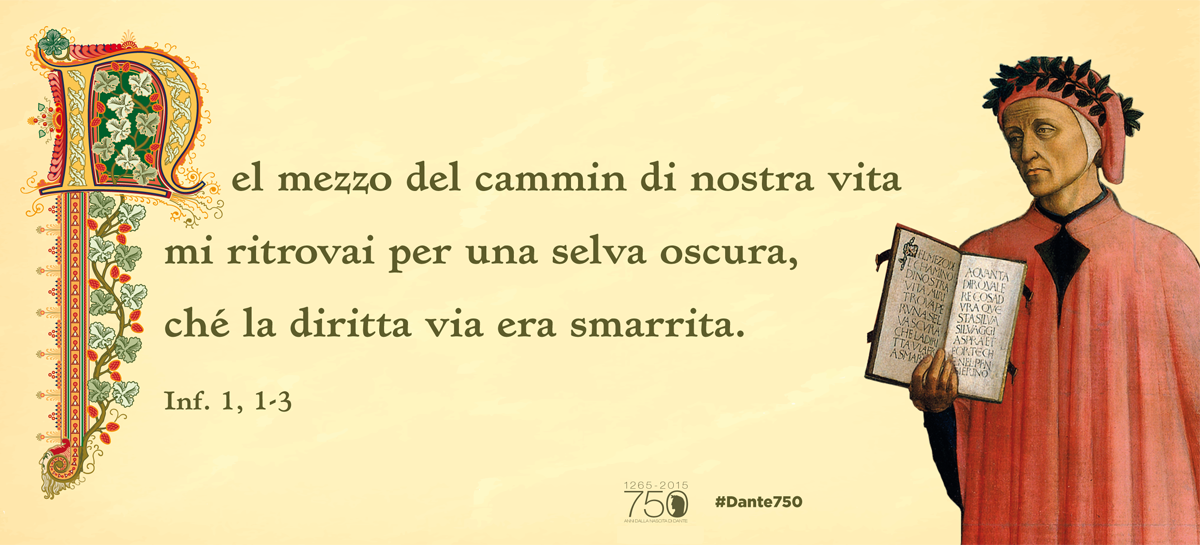 Starting May 14th we will often come across Dante's profile and his verses.
We'll find him on the sides of Florence's trams and electric buses, at tram and bus stops, and on large 6x3 posters all over the city center. Our famous poet will surprise us in many other aspects of daily life, showing up not only with his icon but also with the strength of his verses, chosen by the experts of the Dante Society.
This is the choice of the City: to bring the poet into our line of sight and the fabric of civil society, to pay him respect through the familiarity of not only intellectual contact but sensory, physical and synesthetic presence too. For his 750 years, Dante should really feel at home...